CARFAX is a popular reporting service that provides information about a used vehicle's past. We see it being used more and more. This report that you pay for includes various information about the vehicle. Some of the information the report displays is, accidents, airbag deployment, odometer discrepancies, and previous owners. Its amazing information if you are going to buy a used car, but it can negatively impact your vehicle value on the resale side.
Front Range is NOT mandated by law to report your hail damage to CarFax, and we DO NOT. Every year we see more and more hail claims on CarFax reports, likely reported by your insurance company, Every year we see more and more hail claims reported, and on a CarFax report, so what should you do as a customer? Let's talk about that…
First, After you get your hail damage repaired, set a reminder in your phone to pull your car fax report about 3 months later… Its $39.99. Pulling it will prevent a possible headache later when you decided to trade in or sell your vehicle. If Hail damage is reported, but repaired correctly by qualified technicians and shops, it is just a cosmetic repair.
"CARFAX® receives data from more than 100,000 different sources including every U.S. and Canadian provincial motor vehicle agency plus many police and fire departments, collision repair facilities, auto auctions, and more."
Because we are not mandated by law to report damages, we do not. This doesn't mean that your insurance company won't. If you find something on your CarFax most likely YOUR insurance company volunteered this information to CARFAX. When you pull your report, ensure it is just reported as hail damage. If it is not, contact CarFax with your receipt and warranty information from Front Range to dispute the report. This is a relatively easy process. Again, doing this earlier/NOW is better than when you go to sell your vehicle in a few years.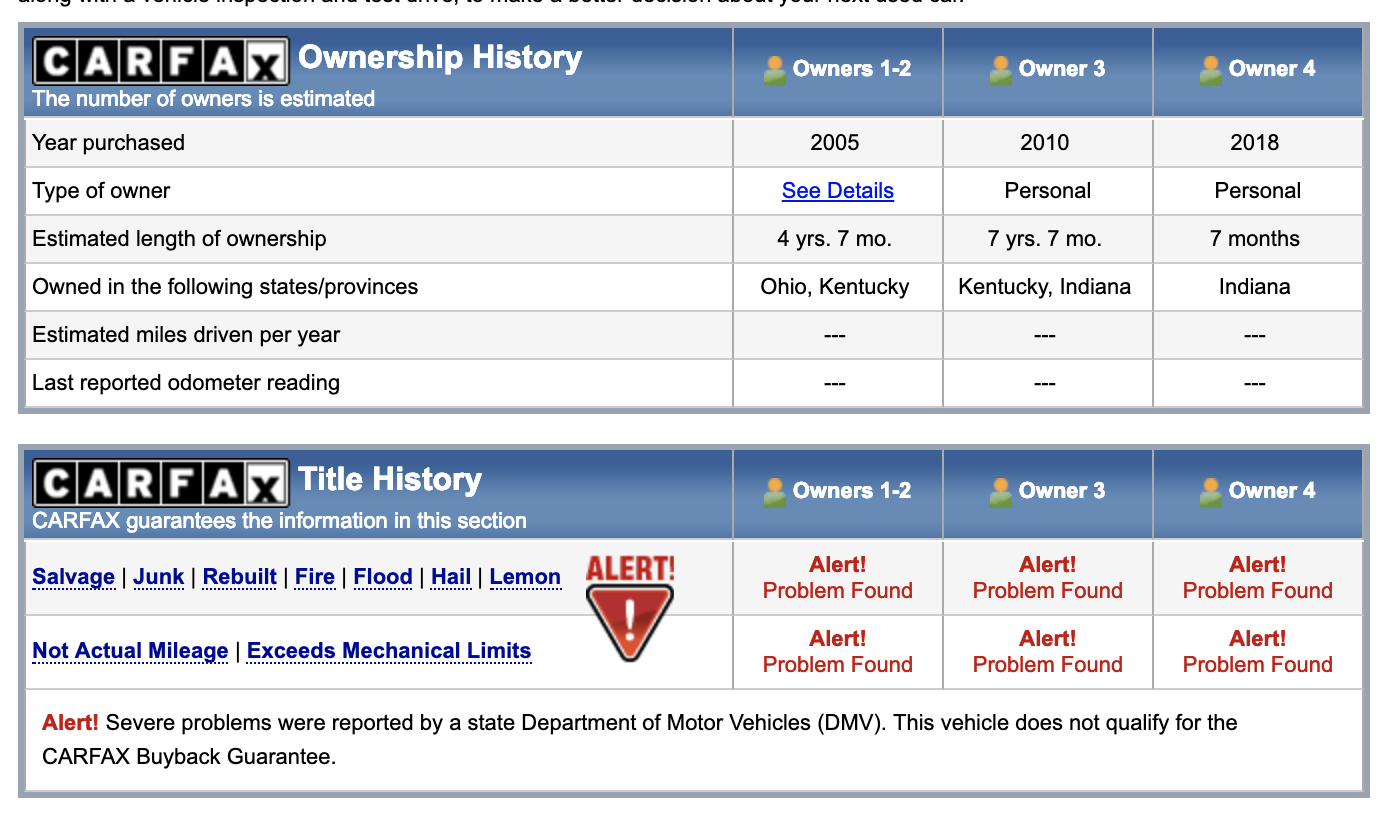 This is a sample report pulled from Carfax's website. It will show you in the title history what the report is on your vehicle. If there is any questions about this Carfax, hail repair, or we need to dig in any deeper, we are here to help. Front Range is a brick and mortar location, which means we live in Denver, we are based in the Front Range and we will be here to help and take care of you for years to come.
If your vehicle still has hail damage from the latest hailstorm, give us a call. We work with all insurance companies and we would love to show you what sets us apart from other repair facilities.