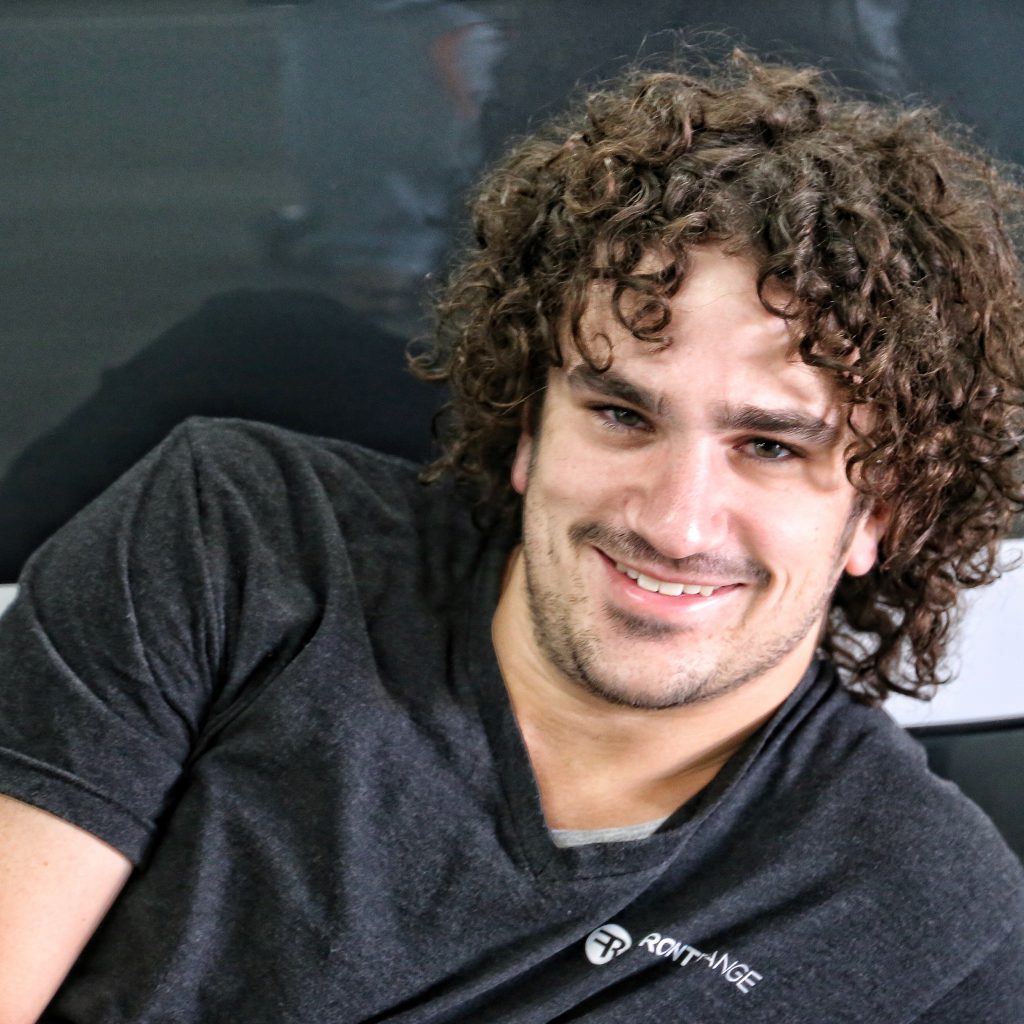 ANDREW OLIVETT
R&I Technician
Andrew Olivett is passionate and quiet. Its a lethal combination. It is his mission to be the best at whatever he does. We love giving Andrew projects and watching him figure out exactly how to deconstruct and reconstruct. He can take a car apart in record speed. Random, but Andrew's other passion is meat cutting. It sounds a little creepy, but he is good at it. If you ever need a cow butchered, or a car taken apart, Andrew is your man.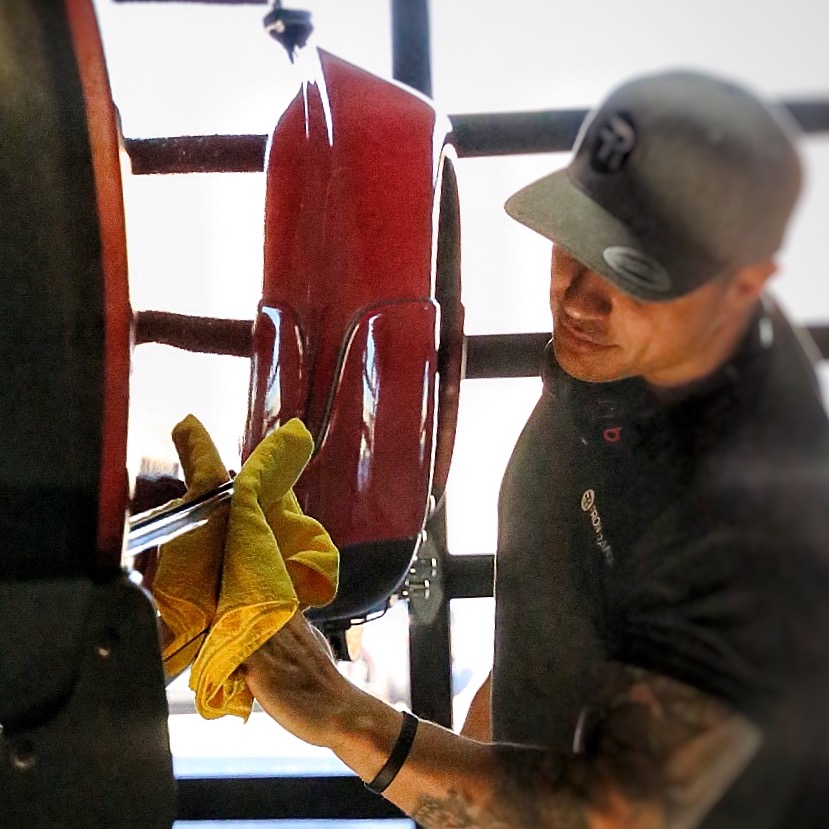 MIKE PETERSON
Detailer
Looking at Mike you may be a little intimidated by his massive guns, but he's a kind hearted guy who loves vehicles. Mike is smart, the son of lawyers, he is in school for his business degree. He loves BMW's, always eats clean, (he can microwave you a sweet potato in 3 minutes flat) and if he has his headphones on, he is singing. We love to take over his music selection and play random stuff… chances are he knows it.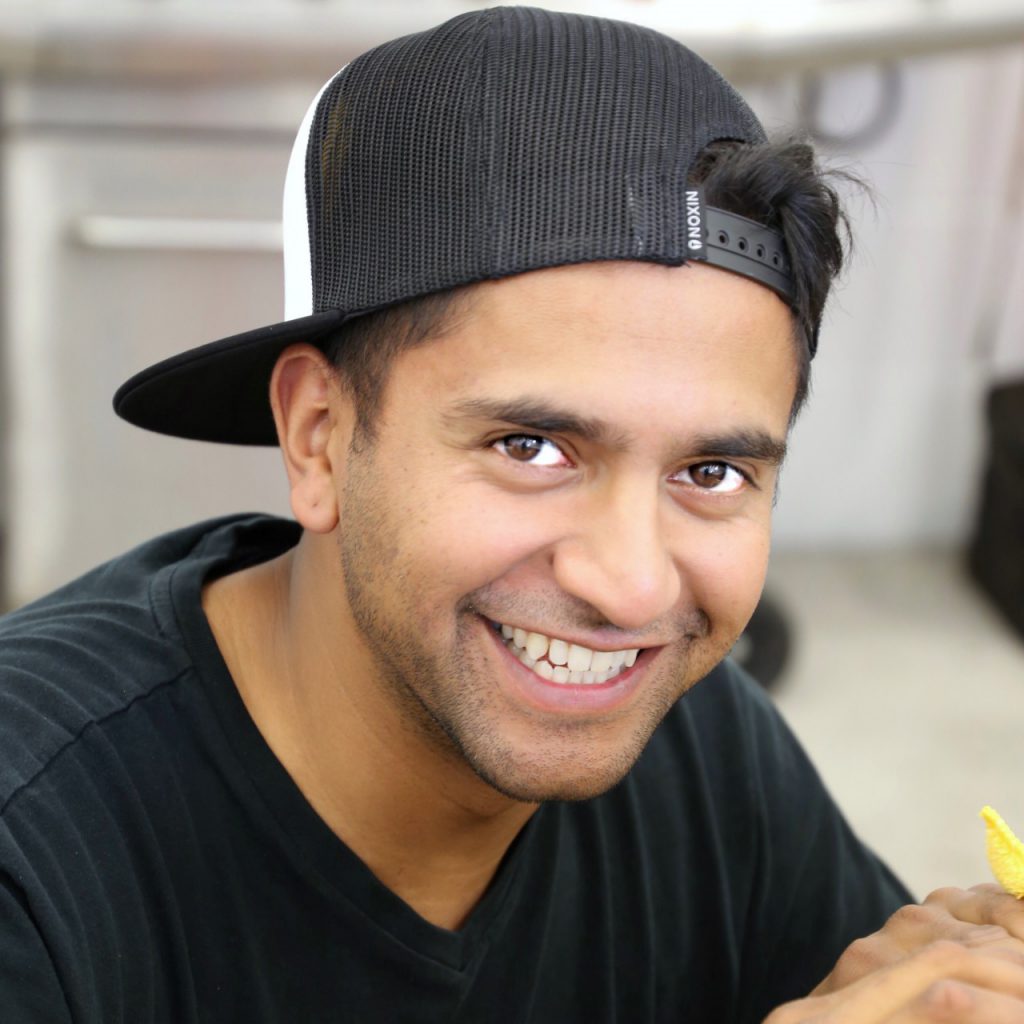 Sam Rosales
Partner + Master Installer
You may want to vote for Sam for "the most interesting man in the world." When he drives a car off the lot, its price increases in value. His feet don't get blisters, but his shoes do. Superman has pajamas with his logo. His tears can cure cancer, too bad he never cries. He rides motorcycles, and drives a sprinter van he converted into a camper, also known as a shack of love. He lives vicariously through himself, and if he wraps your car, or installs any kind of paint protectant, you're damn lucky. (No joke.)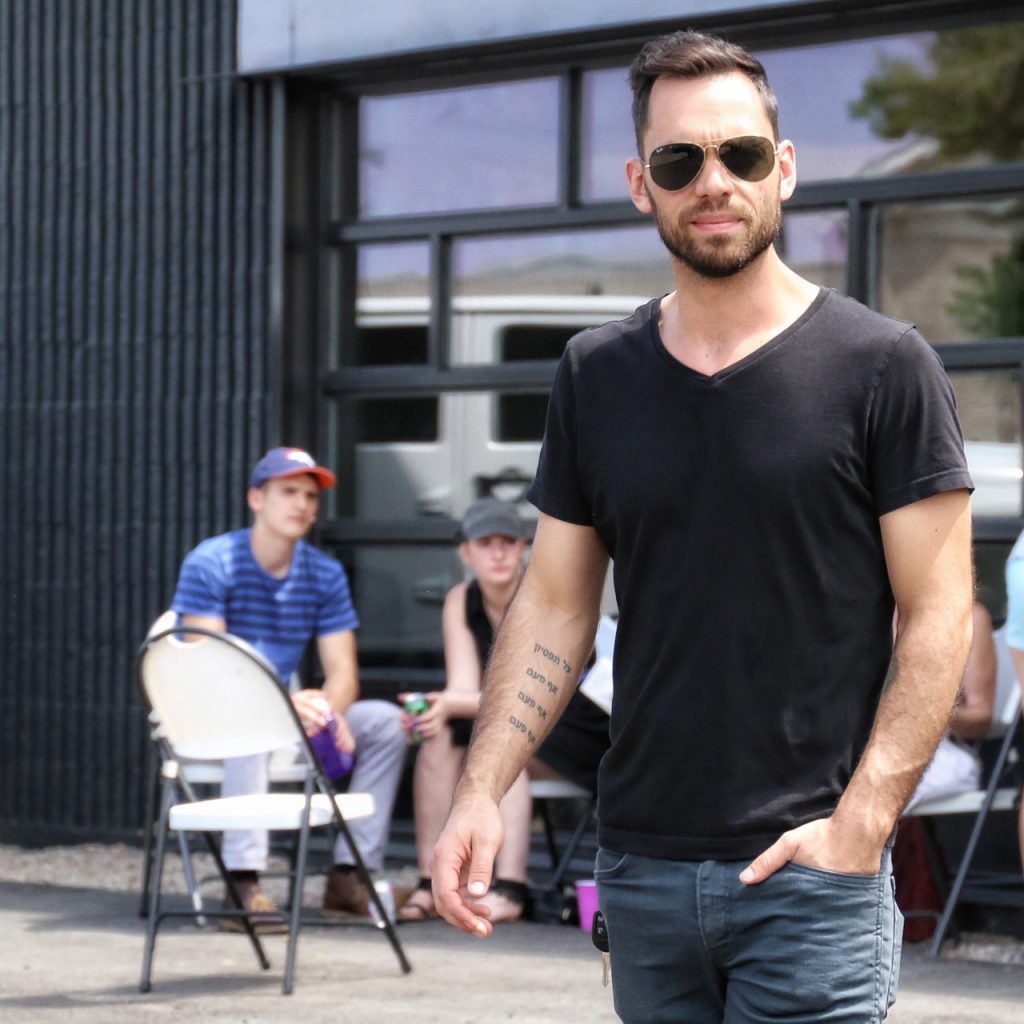 Jesse Whitson
Master Technician
Jesse is at the helm of our Parker Location! We have wanted Jesse to be a part of the Front Range team for a long time. Hailing from Minneapolis, Minnesota, He is kind of Paul Bunyan esq and says dont'cha know, often. (Okay, both lies, but that sounded good right?) He loves to be outside, in his RV, traveling, and for sure is thankful for he and his family to be home here in Colorado.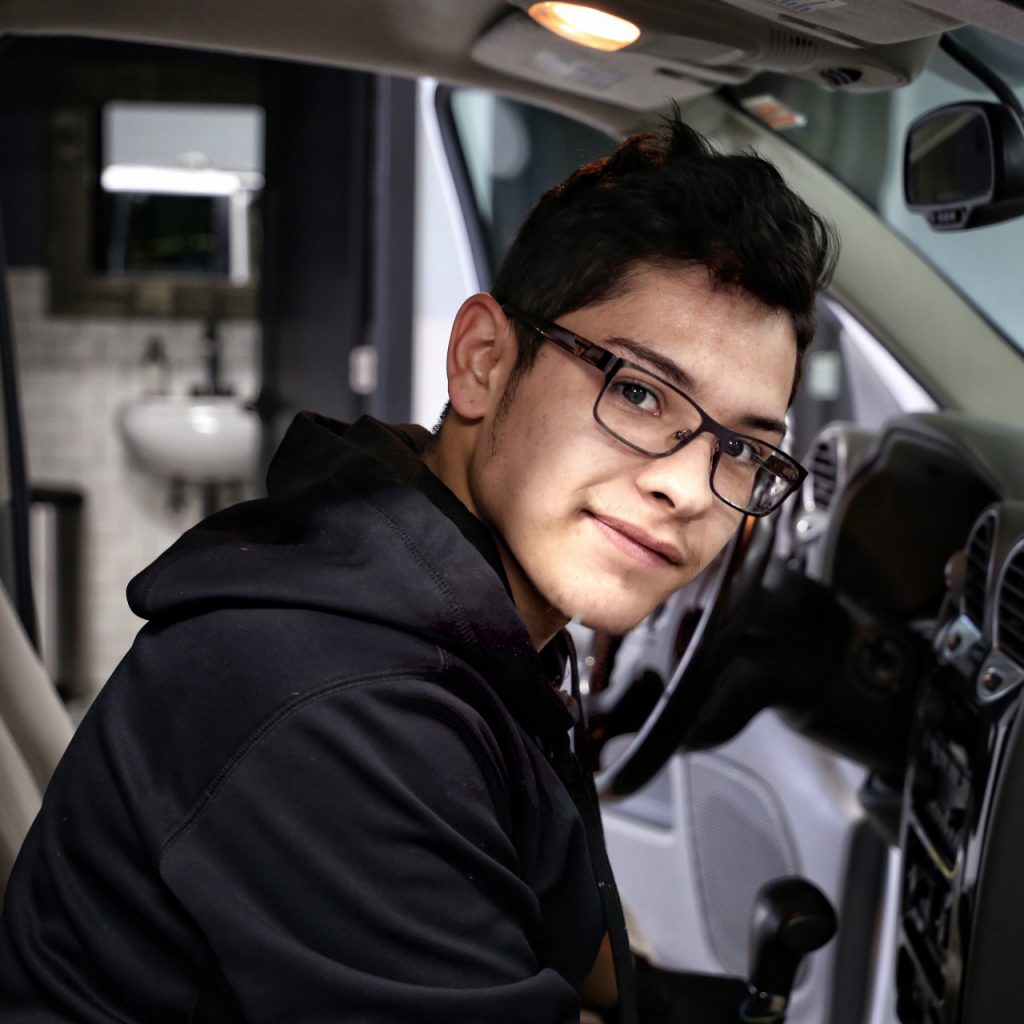 Josh Vigil
Detailer
Josh is kind. That is how we would like to start that out… A lover of Volkswagen he for sure loves that German Fahrvergnügen. You can find him doing paint correction on cars here at Front Range. At home he is tinkering around with his 76′ BUG, hanging out with his lady and his family.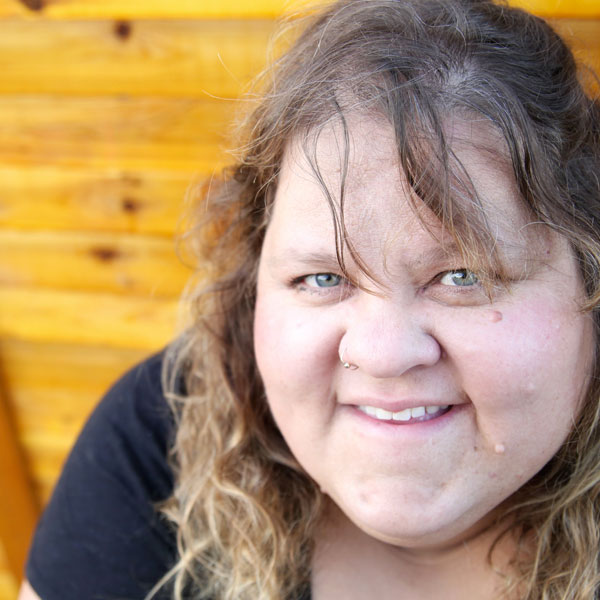 Ingrid Schneider
Director of Operations + Partner
Ingrid comes to us with years of experience in business and management. You may catch her on the phone when you call! Personable and friendly, she wants to make your experience smooth and easy. Ingrid is a native of Colorado but spent some time in California. Ingrid loves to manage things: restaurants, comedy clubs, rock stars, public speakers…if it can be managed, she's done it. She loves live music, mermaids and clay. She loves to play in the mud and isn't afraid to get a little dirty. She and her dorgi, Frank, like to take long walks on the beach.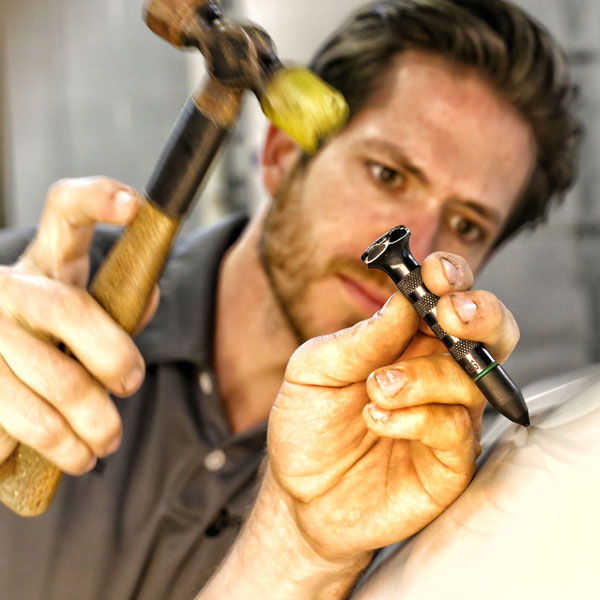 Anson Roberts
Founder + Owner + Technician
As the founder, owner and master technician at Front Range Dent Removal since 2012, Anson Roberts considers quality work and customer trust to be his top priorities. It's well known around the Denver area that Anson's the guy that can make PDR miracles happen. Anson and his family have been in Colorado for a while now and love the great outdoors. If Anson isn't working on a car, he's climbing a rock. If you have read this far and have a heart, pray for his safety.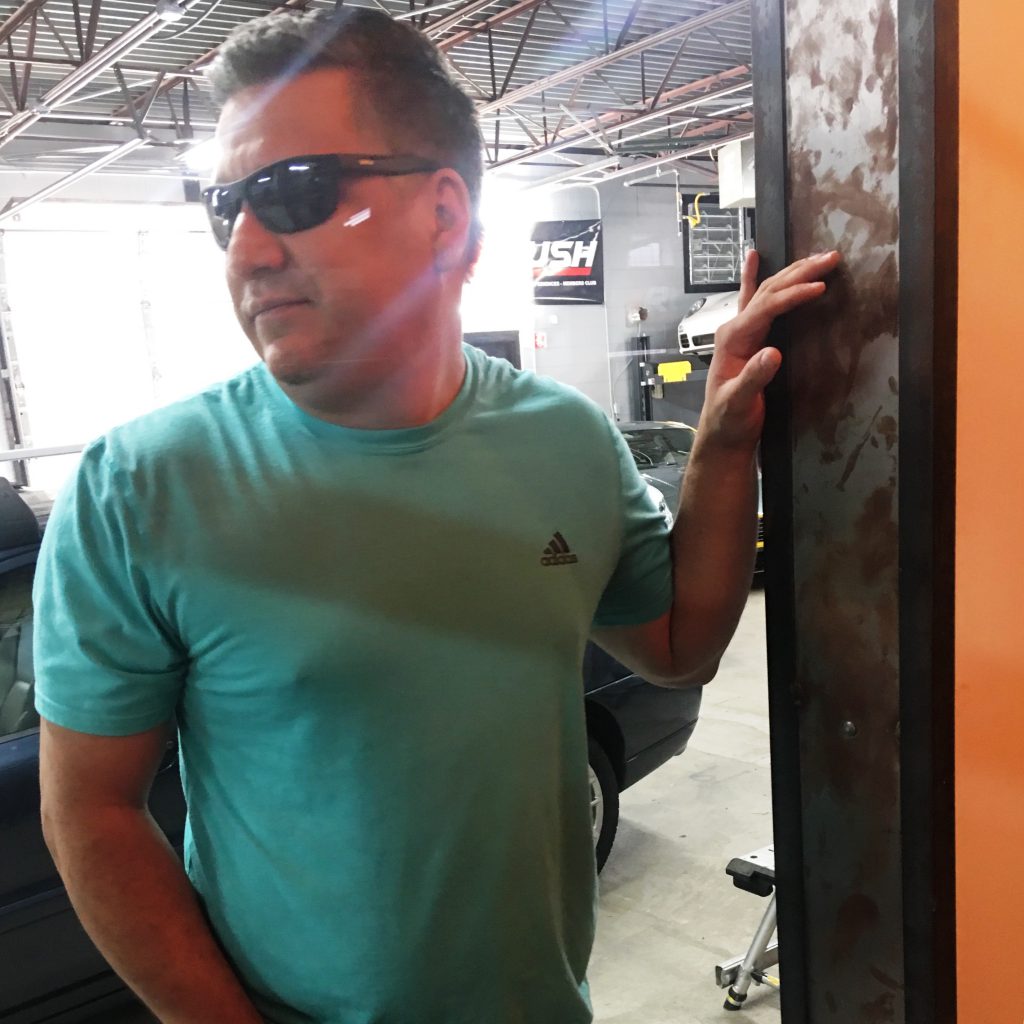 Jose Garcia
Master Technician
Jose is a Texas transplant. Yes, we know everyone has been moving to Colorado, but he is the kind of person we WANT moving to Colorado. Besides being an amazing tech with a lot of expertise in fixing complex damage, Jose is a kind and gentle spirit. His laugh is genuine and contagious. He lives here is Denver with this wife and two little girls, and a dog (also a girl) who all have Jose wrapped around his finger.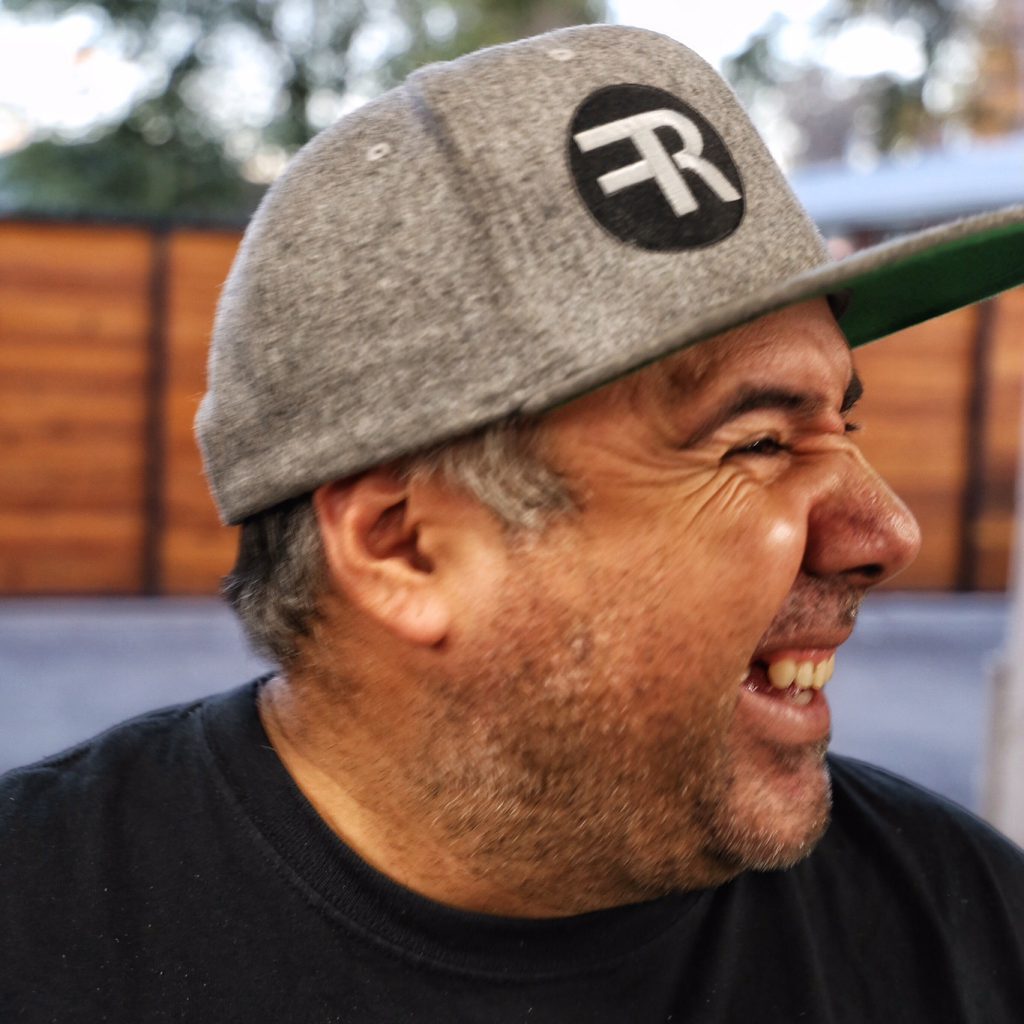 Frank Perez
Technician
Frank Perez is a Texan. (We do NOT hold that against him.) Frank is an amazing tech and has been working for Front Range Dent Removal for the past three years. We are always blessed to have his gentle spirit around. Frank's laugh is the best, and when you get him going, the entire room laughs with him. He is passionate about fast cars, his family and is a gentleman through and through. Don't worry, If he calls you ma'm or sir, its not because you're old.