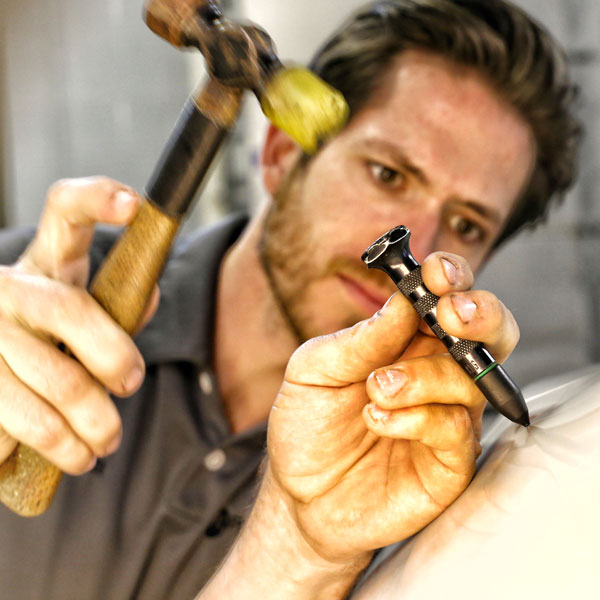 Anson
Founder + Owner + Technician
As the founder, owner and master technician at Front Range Dent Removal since 2012, Anson Roberts considers quality work and customer trust to be his top priorities. It's well known around the Denver area that Anson's the guy that can make PDR miracles happen. Anson and his family have been in Colorado for a while now and love the great outdoors. If Anson isn't working on a car, he's climbing a rock. If you have read this far and have a heart, pray for his safety.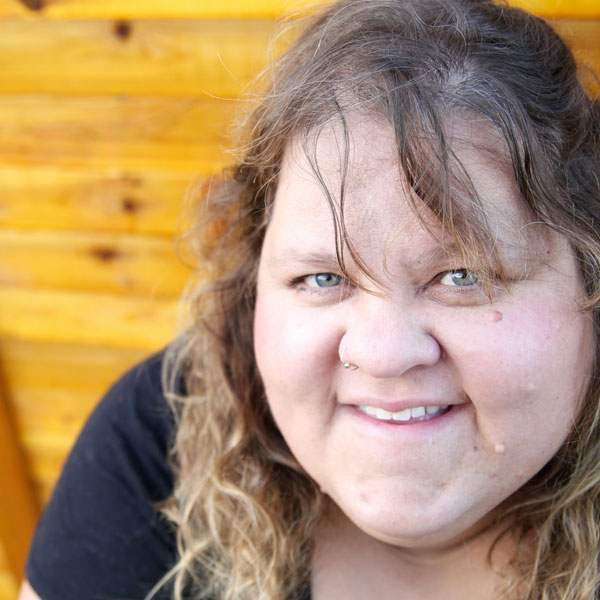 Ingrid
Director of Operations + Partner
Ingrid comes to us with years of experience in business and management. You may catch her on the phone when you call! Personable and friendly, she wants to make your experience smooth and easy. Ingrid is a native of Colorado but spent some time in California. Ingrid loves to manage things: restaurants, comedy clubs, rock stars, public speakers…if it can be managed, she's done it. She loves live music, mermaids and clay. She loves to play in the mud and isn't afraid to get a little dirty. She and her dorgi, Frank, like to take long walks on the beach.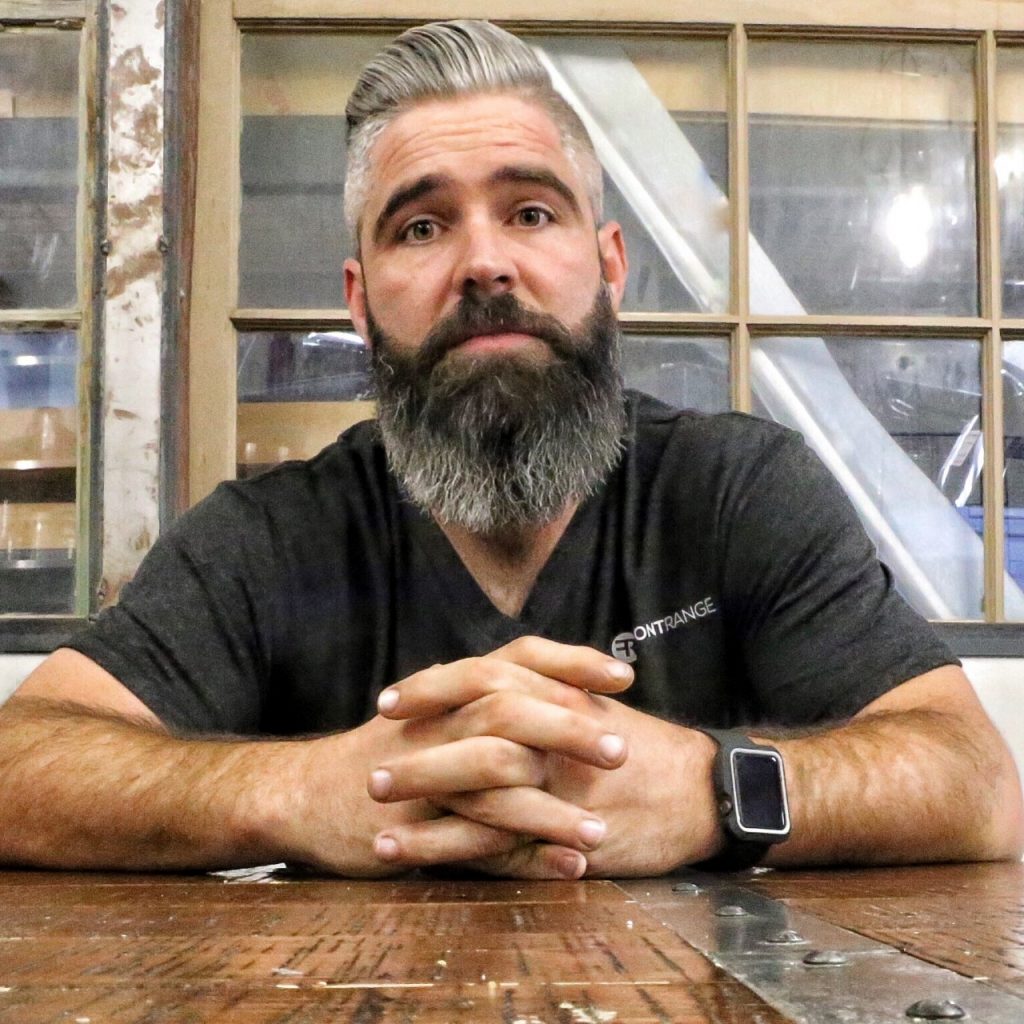 Wade
Master Tech + Denver Partner
Wade Hartley, is often referred to as Grandpa around the shop, not only because of his age, but really because of his experience. Wade permanently joined the FR team in 2018 after a LONG courtship. He's a feather for our cap, Wade is extremely talented in what he does, and is well known in our industry, and we are bragging.  Wade has 3 kiddos, and is from Texas. He's larger than life in the way he does most things including care for all of his friends and family. We are BLESSED to have him. Finally, yes, his beard really does grow that way, grey on the ends. We have no idea how…. Finally his uvula is split in two, if you ask nicely he will show you.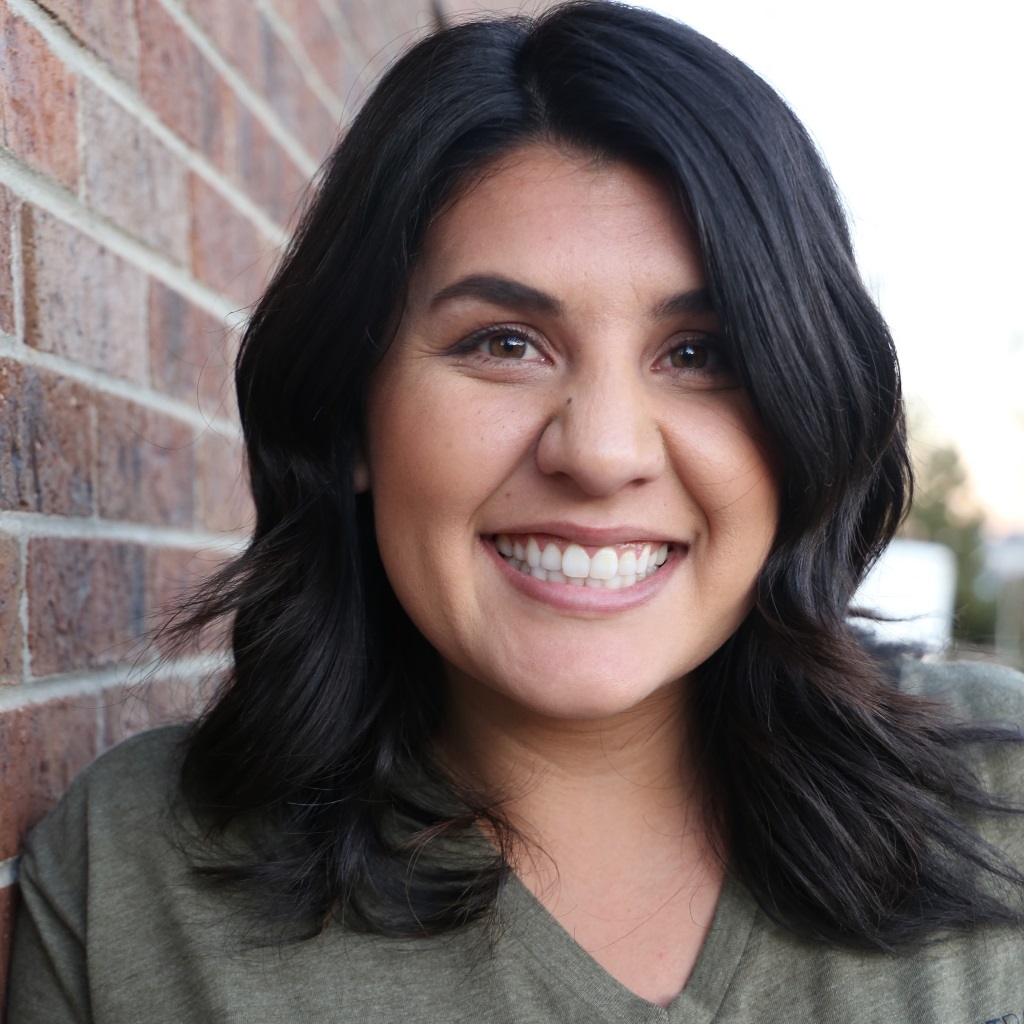 Rachel
Managing Partner of Parker
Rachel manages the helm at our Parker Location. She's a diamond. (Sing it Beyonce…) She hails from California, but don't kick her out, she's never leaving. Rachel comes from a family of 8 kids, 6 girls and one boy. (That's a lot of girls.) Rachel drives a Truck, understands cars, is a wiz with numbers, and makes our lives so much better. We hope you run into her someday and understand why we think she's the bee's knees.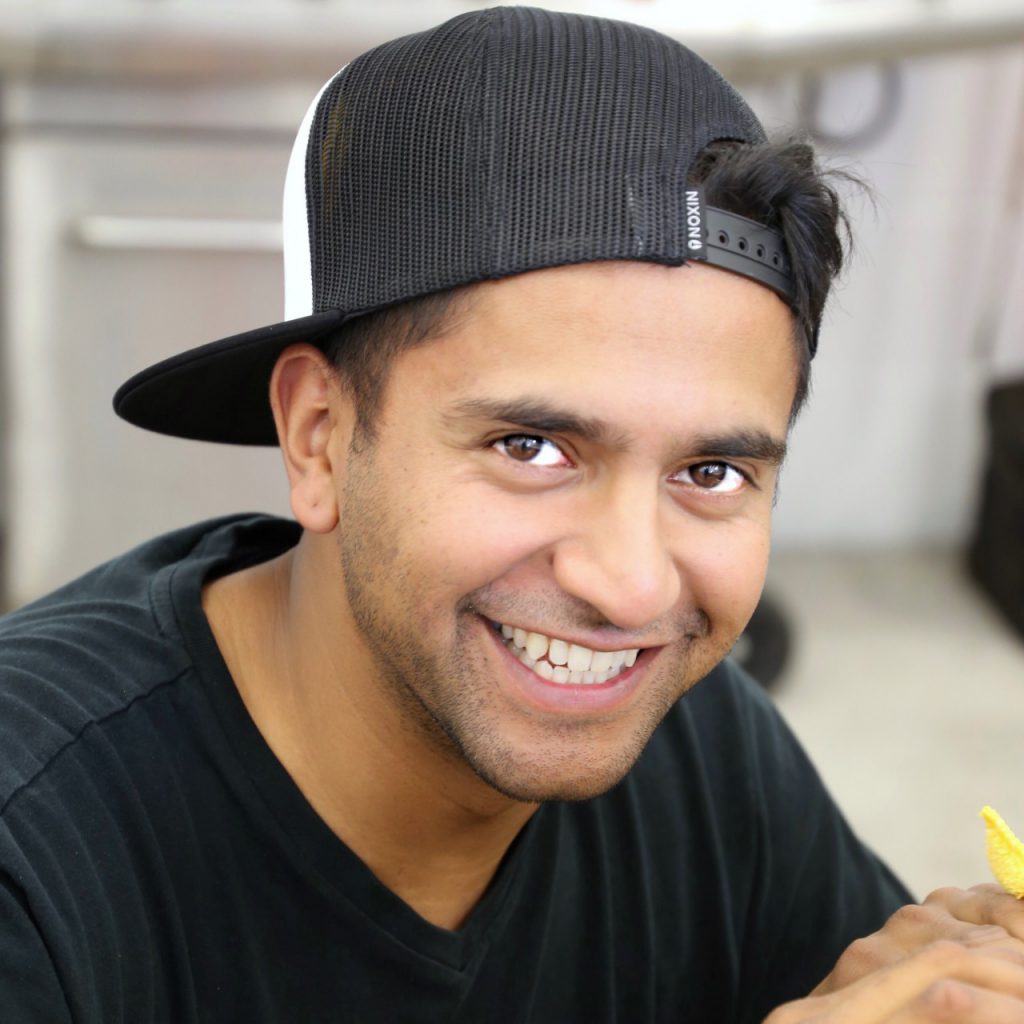 Sam
Partner + Master Installer
You may want to vote for Sam for "the most interesting man in the world." When he drives a car off the lot, its price increases in value. His feet don't get blisters, but his shoes do. Superman has pajamas with his logo. His tears can cure cancer, too bad he never cries. He rides motorcycles, and drives a sprinter van he converted into a camper, also known as a shack of love. He lives vicariously through himself, and if he wraps your car, or installs any kind of paint protectant, you're damn lucky. (No joke.)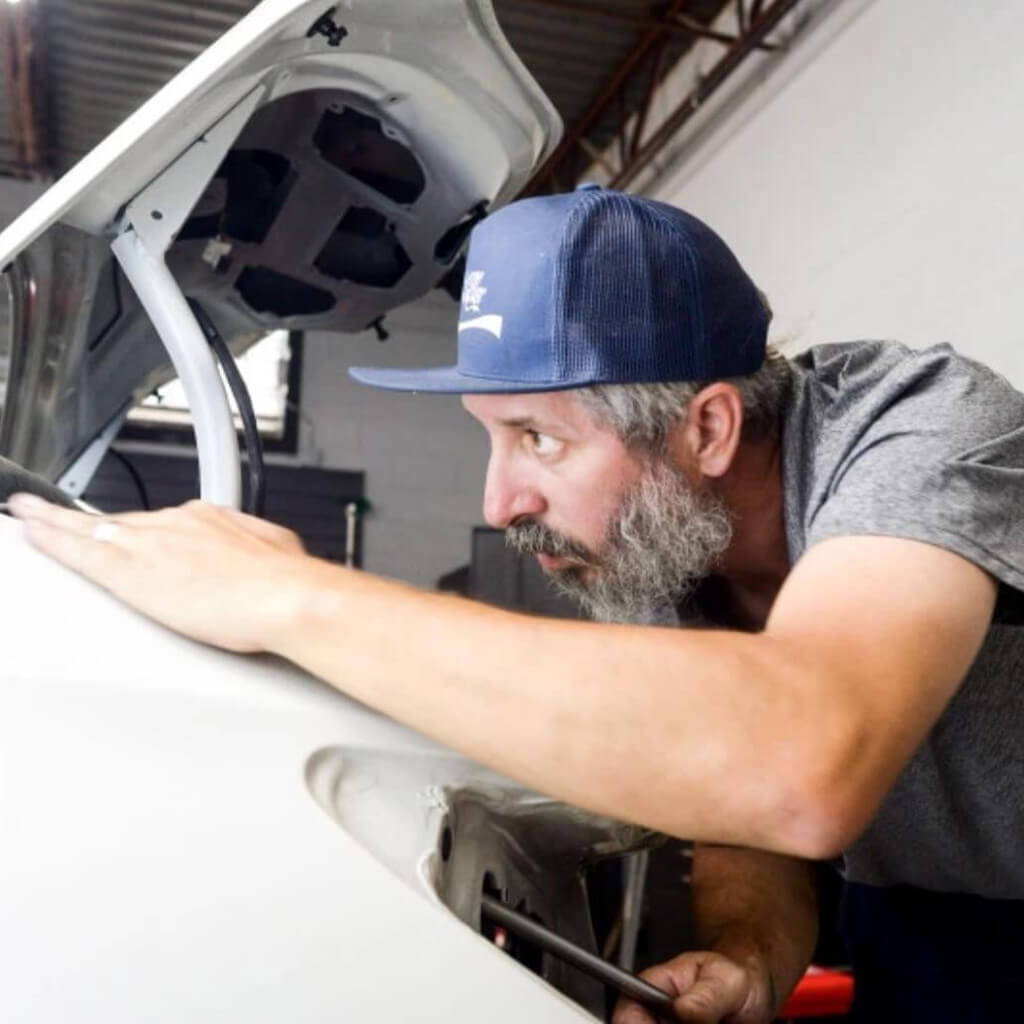 Michael
Technician
Mike (Michael) Dugat is our resident quirk. I mean, we are all a little quirky, but Michael is one of the best.  He never works without entertaining himself, and us, by making sounds, singing songs, and laughing. Mike is a true artizan, a musician, an artist, and he can fix a mean dent and anything at that matter. We adore him for being a team player and throwing himself in wherever he is needed. He comes from Texas, has two boys, and a lovely bride.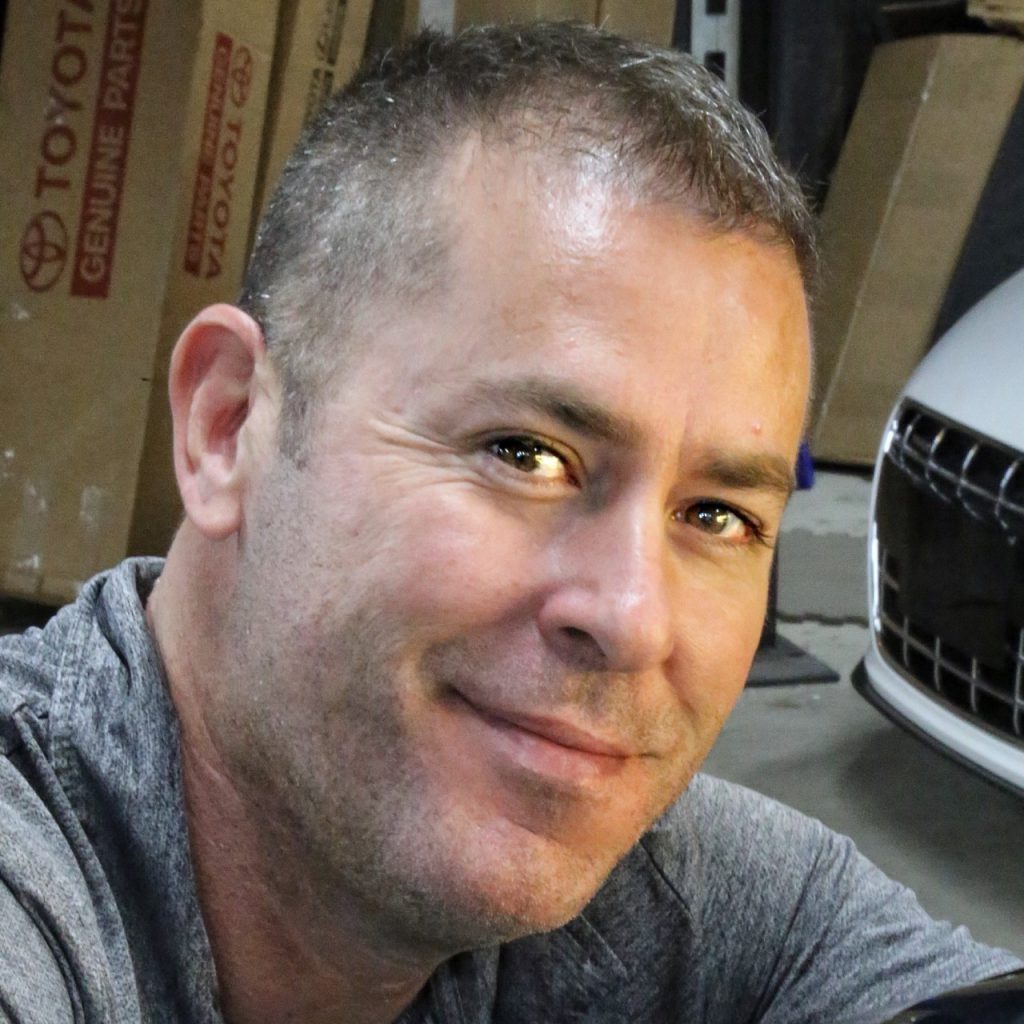 Mike
Technician
Boy howdy, Mike Webb. We sure do like this man, but he is often the brunt of the Front Range jokes. If you have read our website and have spent any time here, you will see that we are super good at our jobs, but we don't take ourselves too seriously. Mike is the same way… Loyal and faithful, Mike is a steady rock, UNITL, you pretend or really put a spider next to him. He jumps easily. We all have our "thing" we are afraid of, but Mike's is spiders. Mike loves his kids, and his wife.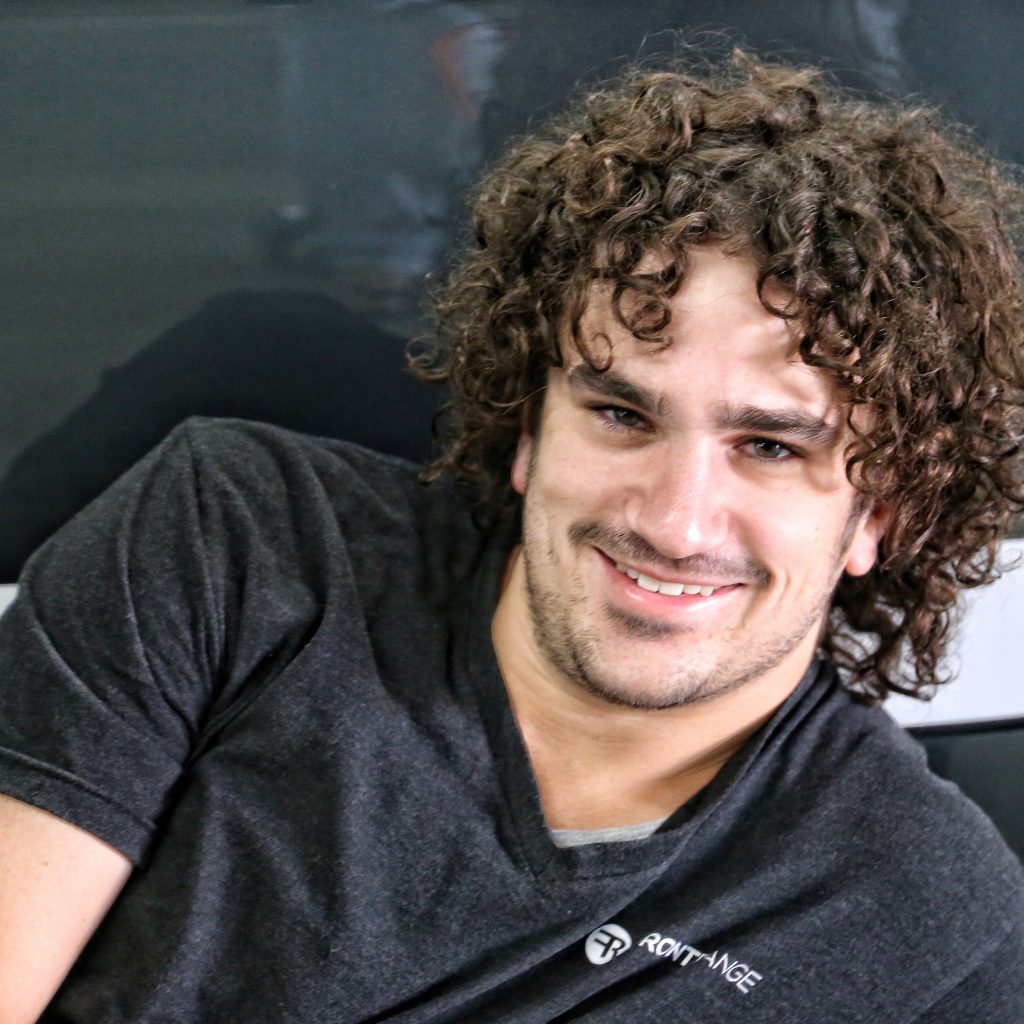 ANDREW
R&I Technician
Andrew Olivett is passionate and quiet. Its a lethal combination. It is his mission to be the best at whatever he does. We love giving Andrew projects and watching him figure out exactly how to deconstruct and reconstruct. He can take a car apart in record speed. Random, but Andrew's other passion is meat cutting. It sounds a little creepy, but he is good at it. If you ever need a cow butchered, or a car taken apart, Andrew is your man.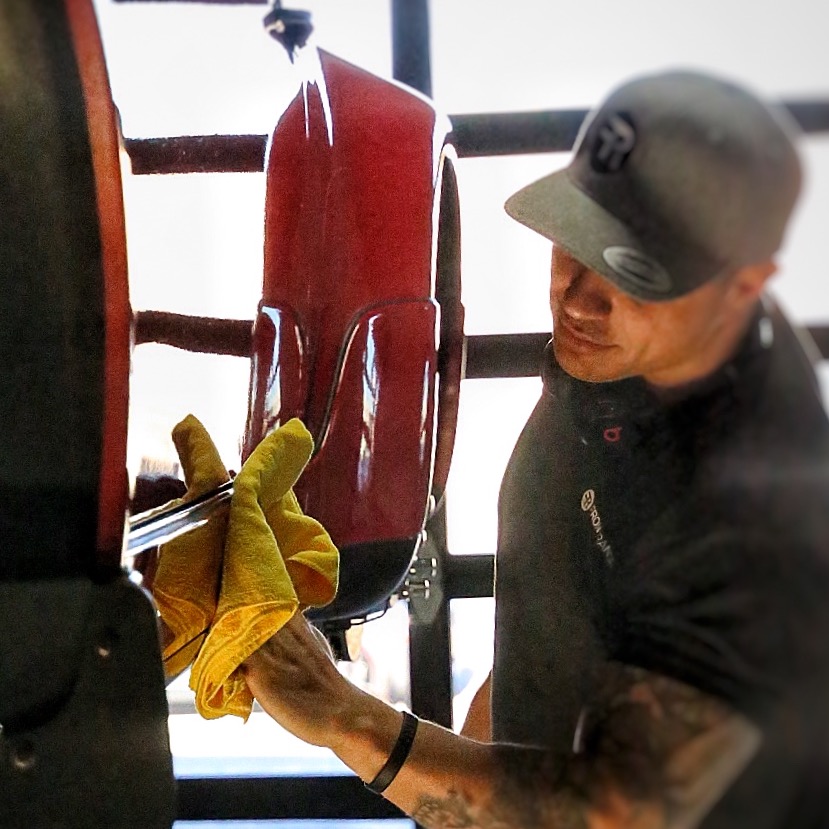 MIKE
Detailer
Looking at Mike you may be a little intimidated by his massive guns, but he's a kind hearted guy who loves vehicles. Mike is smart, the son of lawyers, he is in school for his business degree. He loves BMW's, always eats clean, (he can microwave you a sweet potato in 3 minutes flat) and if he has his headphones on, he is singing. We love to take over his music selection and play random stuff… chances are he knows it.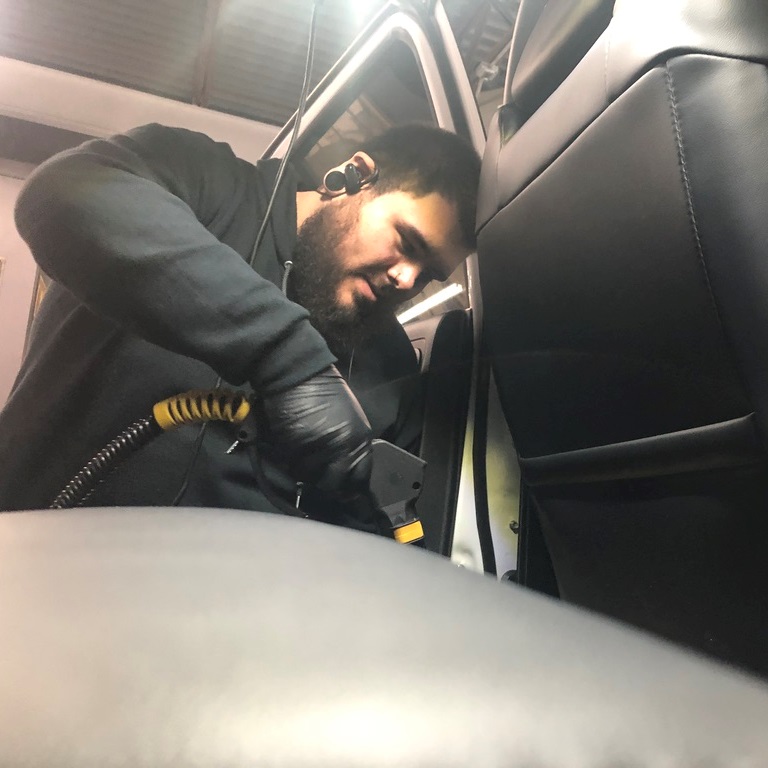 Chris
Detailer
Chris is a diamond in the rough. He is a Denver native, shy at first, but fits right in with all the other nuts in this house. Chris is a car guy and he loves to work with his hands. He lived a short stint in St. Louis but moved back to Denver because he knew it was home. Chris is happily in love with his girlfriend and his puppy, but we aren't sure which one he likes better, just kidding, it's for sure his girl.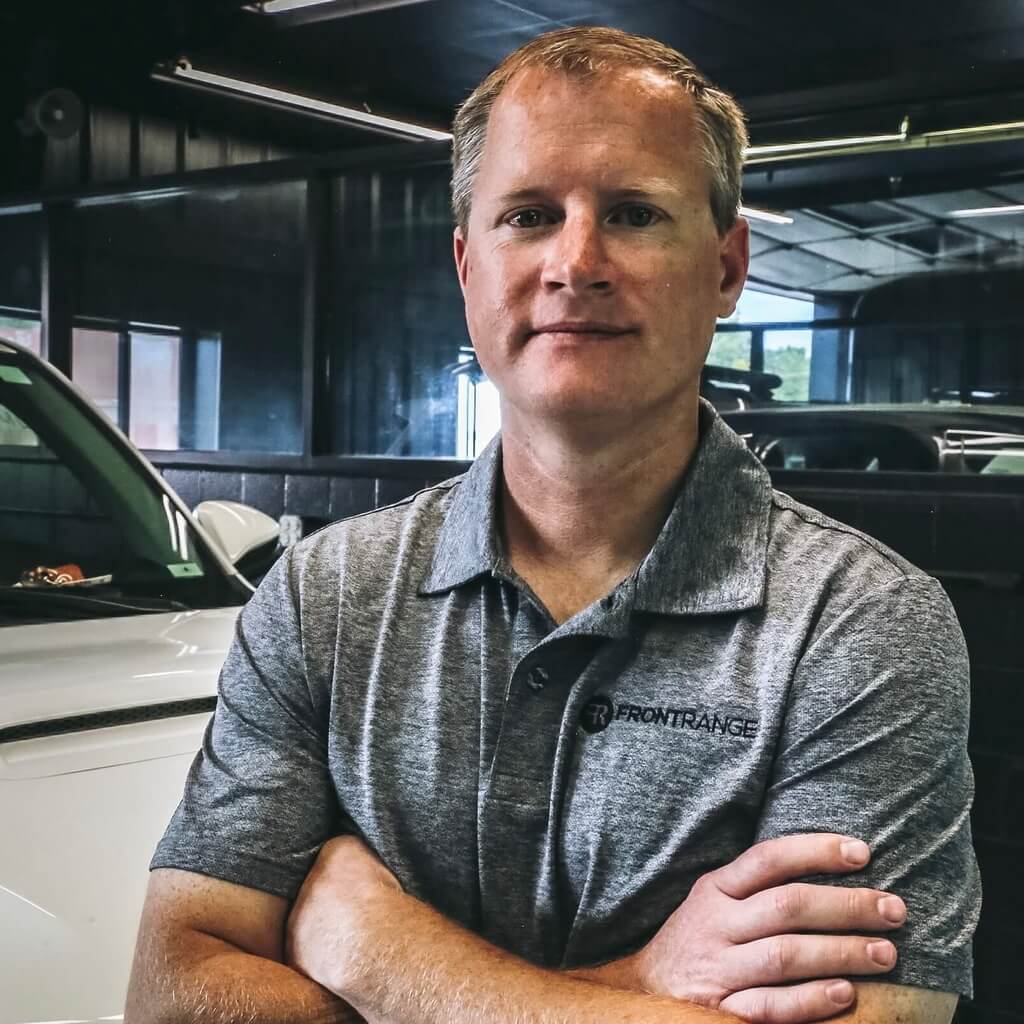 Jon
Managing Partner, Englewood
Jon Gerlach is our Partner and Mastermind of our Englewood location. We have known Jon and his reputation for years. His favorite color is camouflage, and he loves Crocs. Jon loves to take daily strolls through Costco to check out all the sales and bulk items for his sweet family. He's got two kiddos, a boy and a girl. His evening passion is picking up Nerf Darts, that have been strung through his house during the day. Saying we are fortunate to have Jon is an understatement. His passion for doing things correctly is something Front Range is built upon.
Tony
Painter Englewood
Tony is a needle in a haystack. Finding a good painter is hard work, one that has an eye and attention to detail, we were blessed to find Tony. He kind of came with our Englewood location, working at the prior shop for years, he was for sure a GIFT. He is one of the most positive people you will ever meet, always has a good day, and never complains. His expertise and kind heart are such a gift to have here on the Front Range Team. He loves music, and he's typically our DJ in the shop. He has one son and a lovely girlfriend.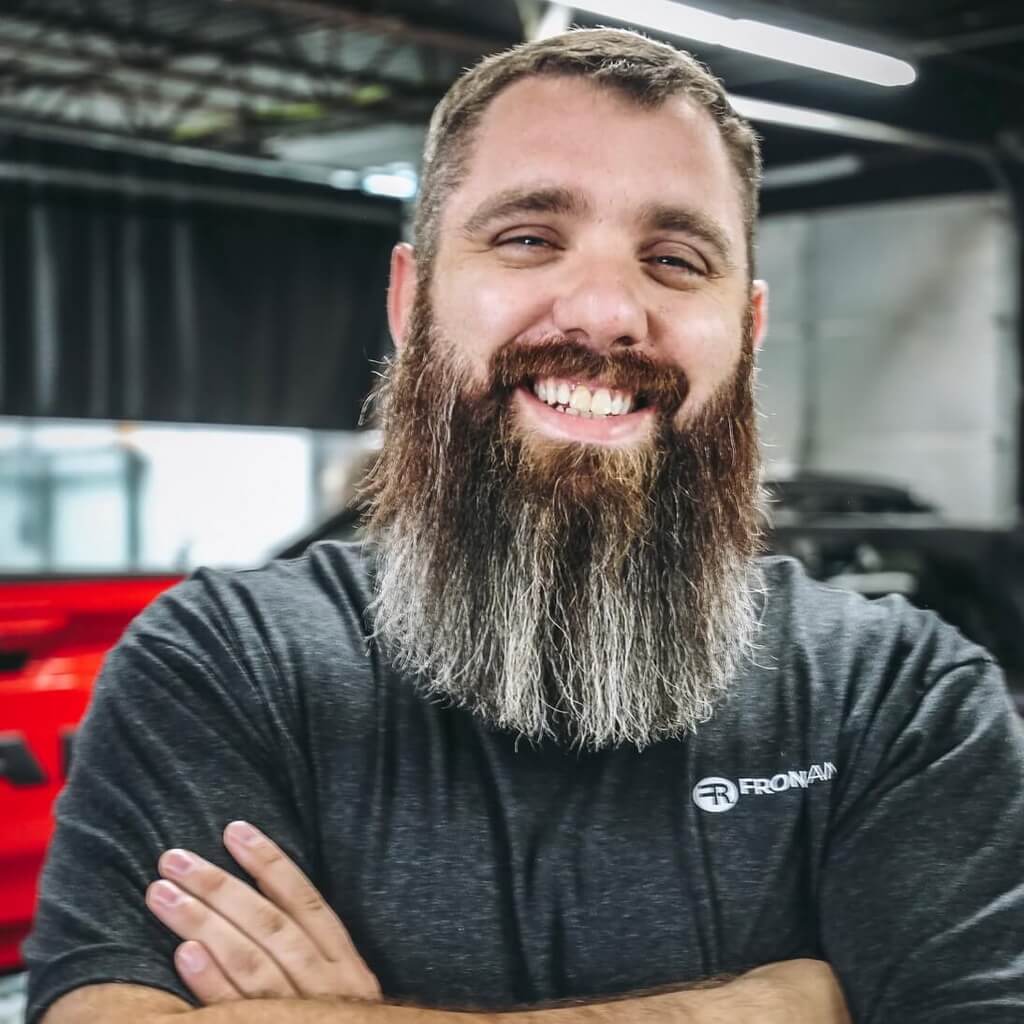 Cody
General Manager of Denver
Cody is the General Manager of the Denver shop. The title of General suits Cody well. He's always serious even when he's not serious. He fits in well with his long beard, as most of the guys at Denver sport one. Cody has a fascinating work history you should ask him about… He works hard loves his family that he adores. Cody is an asset to Front Range working in adjusting for years, he brings a skill set in this industry that is a necessity to managing a shop and customer's trust.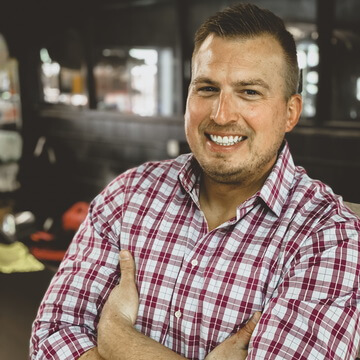 Chad
He's Chad. I mean, that's where should we start with him? Funny, a little quirky, dedicated, and hardworking, he fits right in with the Front Range team. He's an avid, award-winning, fisherman. No joke. (He's got plenty of fish jokes…) On the boat, on the ice, with his bare hands, he catches fish every time he gets a chance. He is on at work, funny and somewhat Chad-ishly charming…. and when he leaves, he's an introvert. He's our Director of Sales, and we are so glad to have him helping drive our boat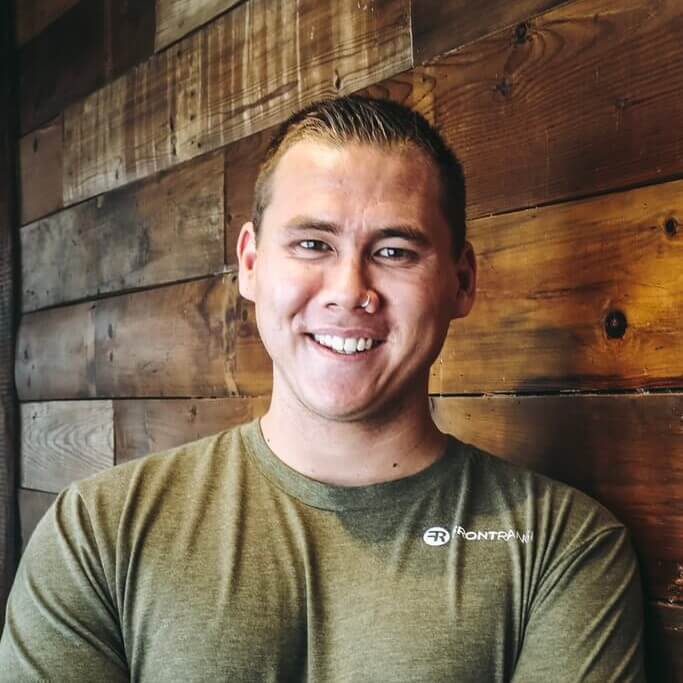 Jake
Estimator
Jake is a chicken finger connoisseur. Subaru enthusiast. Colorado Native. (Subaru enthusiast makes sense.) Qualified Olympic Gymnast. When you pick up your car, if you ask nicely he will do a backflip. Jake is a lover of all dogs. We appreciate Jake. "Team Edward forever!"